Banquet Hall for parties
X
Be it a wedding, engagement ceremony, sangeet or any family event, Royal Kings Resort provides extra-ordinarily beautiful and spacious venue and exquisite venue services.
We provide our banquet hall and services for a wide variety of events including corporate events and exhibitions
Our banquet hall can accomodate upto 500+ people while our 2 spacious lawns are big enough to hold 1500+ people.
We take pride in our breath taking beautiful interiors inspired by royalty. Domed banquet hall with huge chandeliers and beautiful furniture instills pleasure and awe.
There is a complementary bridal suite with a beautiful horse-shoe shaped gallery overlooking the banquet hall.
If you are coming from a far-off station, you could use services at Hotel Kings for overnight or extended stays and dinner buffets.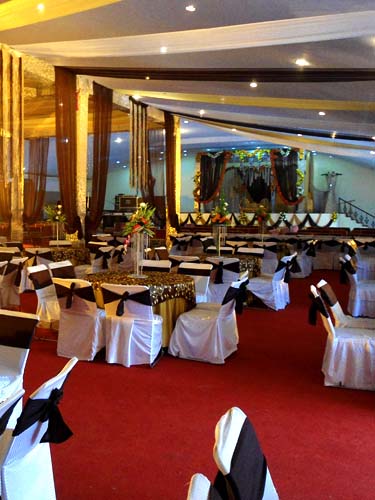 Party Decoration/ Theme Decorations
X
Your special occasions should leave sweet lingering memories. We do everything to make your special day pleasurable and unforgettable.
Our team of decorators and designers can create a perfect ambience for your celebrations. We promise beautiful designs, careful attention to detail, flexibility and fair pricing.
We can work closely with you if you have a vision on color and tinting and create a uniquely tailored and captivating decor for you.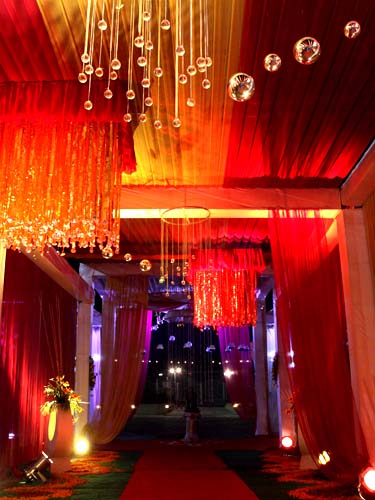 Food and Drinks Catering
X
We provide on-premise catering ( food is cooked at the resort) for any function or event held at Royal Kings Resort.
We give full service which includes preparation, decoration of food stalls, providing fully staffed service stations and clean up.
With our 40+ years of experience in managing and co-ordinating and providing first class catering, we will assist you in selecting any food style or theme you may want from our extensive menu.
Once you have decided on your food style, we will provide full tasting service for you to try out your selected menu.
We do catering for corporate dinners and other events held at the resort.
High quality linen and cutlery are offered to make dining a pleasurable experience for your guests.